The technology that's disrupting every industry
There's a better way to give your customers the service they need faster, through Conversational Agents. Businesses in every industry, from financial services to manufacturing, are adopting Conversational Agents to reduce costs and deliver better user experience.
These powerful virtual agents are versatile and consistent, helping your workforce accomplish a wide spectrum of tasks. And built-in tracking and reporting protocols offer real-time analytics reporting, so you stay ahead of the technology curve.
What is a conversational agent?
A conversational agent, or chatbot, is a narrow artificial intelligence program that communicates with people using natural language. It provides guidance, delivers information and takes action on behalf of users using text, verbal commands or predictive analytics.
Insight's Digital Innovation team was recognised as the 2018 Microsoft Worldwide Artificial Intelligence Partner of the Year for our innovative use of artificial intelligence to improve customer experience in financial services.
From simple tasks to complex queries
What daily duties occupy the majority of your staff's time? Whether you employ a chatbot to resolve internal IT tickets or manage correspondence with a diverse customer base, virtual agents drive productivity. You have a finite amount of resources, so free your workforce from tedious tasks and refocus attention on growing your business.
Created to support customer needs
Your customers expect intelligent agents and speedy responses around the clock. No matter the industry, we build chatbots to exceed expectations — delivering accurate and personalised solutions, even on complex topics.
Service desk agent
Password resets, simple processes and responding to common questions are prime candidates for automation.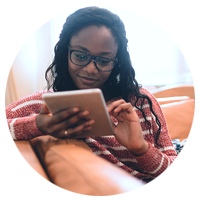 E-commerce bot
Product transactions are repetitive and follow a rigid process. Chatbots can guide users, even through secure payment processing.
Assessment services
Following established guidelines, virtual agents can interpret human responses, draw conclusions and recommend next steps.
Adapt to the changing tide of business.
Chatbots scale seamlessly, so you never have to worry about staffing up for the busy season or slimming down your workforce when business is slow. With conversational agents, you always have the best staff on hand and are prepared to handle market fluctuations.
The ultimate brand ambassador
Strengthen your brand by helping users with a consistent voice and message based on an approved script. Conversational agents get the response right every time, ensuring clarity and protecting your business's reputation.
Don't replace your staff; invest in them.
Artificial intelligence will never beat a human's ability to interpret nuances. Instead of replacing your workforce, chatbots save employees from repetitive tasks and free their workloads so they can focus on skilled, specialised work.
While our conversational agents can detect emotion, certain situations require a human touch. Evaluating each scenario, we automatically transfer customers to a human agent to provide the best customer experience.
More reporting means better business.
Built-in data collection and analysis guarantee you stay informed. Extensive analytics equip your business with the insights necessary to achieve agility. You'll know exactly what's working and where to fine-tune.
We can create a customised end-to-end solution, quickly.
We have developed a service-oriented architecture and several solution accelerators to help meet your unique needs, rapidly. Our high success rate is backed by our mature user experience-focused approach to ensure the human experience is at the forefront of your solution.
Establish the infrastructure.
How your tool is built depends on the goals you put in place. First, we pave a path that meets all of your needs.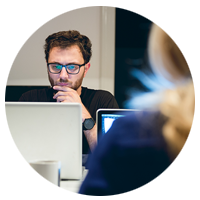 Develop the tool.
How will users interact with your tool? Development will make sure your tool is intuitive, functional and user-oriented.
Program the scripts.
With the foundation in place, scripts compiled from your existing protocols ensure responses are accurate.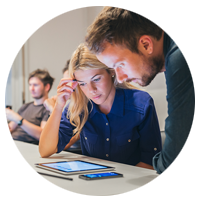 Test and perfect.
No tool goes to market unless it exceeds our rigorous testing procedure. We test and tune extensively.