Break down data silos
For most enterprises, data estates are a patchwork of legacy solutions, multiple line-of-business applications, cloud-hosted systems and partially-integrated data stores. Across the enterprise, different departments 'own' different data that resides in vastly different systems.
It's often extremely fragmented; it's why organisations today need a modern data platform to enable a data-driven culture for business insights.
What is data modernisation?
Data modernisation is about turning the massive volumes of data in your business into bottom-line results. It's about developing systems and processes that use the vast volumes of data in your business to drive decision-making, cut costs, save time and more.
A modern data platform architecture will help you unlock your data value by leveraging:
High volumes of structured and unstructured data
Complex data integration and warehousing
Real-time streaming data
Machine learning and artificial intelligence
Powerful analytics
Features of a modern platform
We apply the comprehensive suite of data and analytics services across the Microsoft Azure cloud platform, to design, implement and manage solutions with a future-proof view.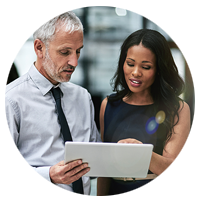 Accessible Information
With timely access to clean, integrated information, stakeholders across your business can more readily make informed, fact-based decisions.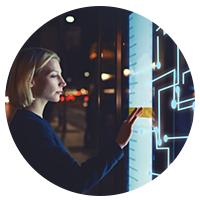 Mature platforms
Seamlessly leverage data in scalable, secure and extensible ways that supports, rather than limits, operational efficiency and innovation.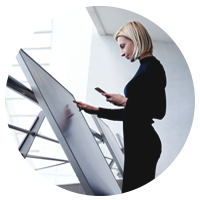 Governance
Break down silos, encourage innovation and unlock efficiency with the right control mechanisms.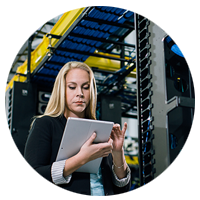 Security
Protect your corporate data assets across all interactions between your people, processes and technology.
An Innovation Mindset
Your data scientists are empowered to perform powerful exploration and ad-hoc analysis at scale and across multiple data domains
Our future-proof approach
The first step in building for tomorrow is understanding what you have today. We can help bring a modern vision for your cloud data platform that has a foundation of security, scalability and flexibility.
Understand your goals
We pave a path that addresses your pain points, compliance requirements and environmental constraints.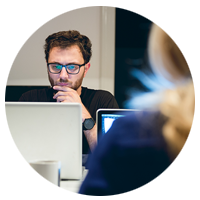 Define the architecture
A fit-for-purpose design that is robust enough to accommodate anticipated growth in data volumes and workloads for the future.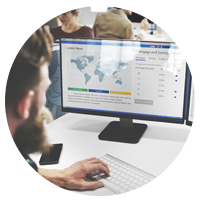 Tackle high-value activities
Rapidly achieve tangible business value to users and deliver a clear ROI for further enhancements.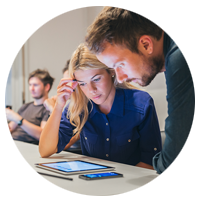 Ongoing support
Ensure the right frameworks are in place to support an ongoing data-driven culture.
Why data modernisation matters?
Businesses that can best utilise data are the ones that can better serve their customers, out-compete in the market and increase their operational efficiency.
Break down data silos, today
Gain the insights to empower your organisation with agility and insights to compete.