Digital transformation led by information
Organizations are expected to adopt new business models at a rapid speed. When catering to modern, highly mobile, informed customers, if your company isn't innovating, it's faltering.
We'll help you embrace the latest technologies with Real-Time Business. Through machine learning, advanced analytics and smart devices, you'll power the future of your business.
Innovate with intelligence.
Explore what happens when you harness the power of real-time data through machine learning, data analytics and more in this short video outlining the Real-Time Business solution.
Data that gets you ahead
Without a robust strategy, you're forced to be reactive. We'll help you use data to respond rapidly. With modern data architecture, you'll access more information faster — while advanced analytics and machine learning help you apply it.
Now you can empower employees to make better informed decisions, gain visibility into customer sentiments in real time, respond to events as they happen, and evaluate potential strategies and models through trends.
Your success starts with Insight.
With 30 years of IT experience, we have the expertise, global reach and partner relationships to help you gain a competitive edge:
4500

+

technical
resources
21
countries with Insight
operations
5100

+

hardware, software &
cloud partners
Thrive in the Internet of Things (IoT).
The IoT is the future of business, but it has a lot of moving parts. Bringing an IoT product to market requires an end-to-end strategy, from assessment and development to deployment and ongoing operations.
Our partnerships with the most trusted names in IT help you implement an IoT business model while reducing risk, cost and time to market — all with ongoing end-user support that gives you peace of mind.
Seamless identity
We'll help you manage customer, partner and employee identities across your new digital platforms while providing an enjoyable yet secure experience. Explore our identity management services to learn even more about this offering.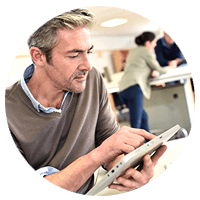 Easier user access
Enable single sign-on through a hybrid cloud solution that integrates Office 365®, on-premise and Azure® systems.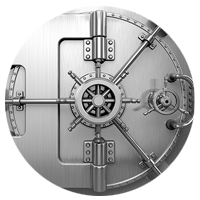 Stronger security
We'll help you incorporate multifactor authentication across different personas — from external to internal users.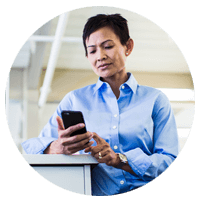 Better experiences
Through a streamlined, secure way to interact with your business, you'll boost satisfaction — and efficiency.
Conquer software with DevOps.
From methodology to design, implementation and management, DevOps creates modern software solutions. Improve product delivery and offer feature-rich Software as a Service (SaaS) apps with:
24/7 availability on any device
An automated platform that drives impact
Quicker insights into your operations
Let's do big things together.
Innovating is the only way to stay relevant in today's uber-competitive market. Our unique approach and deep knowledge put you on the path to true innovation.
Contact us to learn more.
Fill out the form below to have an Insight specialist contact you.