Save money, secure data and go green.
Your technology has finite lifecycles. A good asset disposal strategy can mean the difference between security and extreme risk, compliance and noncompliance, and internal teams focused on core initiatives rather than the intricacies of safe disposal.
Our best-in-class asset disposition program maximizes your economic return on equipment and protects data, as well as the environment — so you can save more, focus on your business and have peace of mind.
Customized online reporting
Through a personalized disposition portal, information guiding your entire asset disposal process stays safe and in one central hub — from serial numbers to shipment records, certificates of destruction and more. That means:
Better visibility into your environment
Centralized traceability
Easier reporting and documentation
A partnership you can trust
Working with reputable IT asset disposition vendor Sipi Asset Recovery, we put your technology through a tried and true, rigorous review to determine the best route for your end-of-life assets — from remarketing to redeployment and disposition.
We protect business and client data.
With a Department of Defense (DOD) 5220.22M hard drive wipe, Insight renders the data on your legacy drive completely erased, providing a certificate of erasure so you can be sure your assets are protected.
The power of green
Protecting the environment is important to organizations and customers alike. From the glass in your monitor to the copper in your power supply, we'll send salvageable items to recycling vendors and provide you with a Certificate of Recycling — so you can give back to the world.
A better end-to-end approach
Reduce risk and ease management by leveraging a single point of contact with a successful track record and proven methods.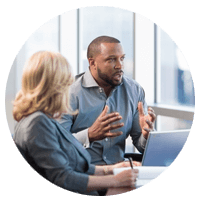 Strong remarketing
Through a network of buyers, remarketable equipment can be sold based on highest rate of return, giving you trade-in dollars.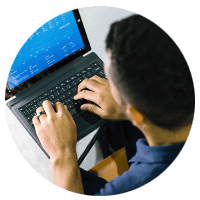 Flexible redeployment
Manage all redeployment activities, including end of lease and returning assets to your environment for continued use.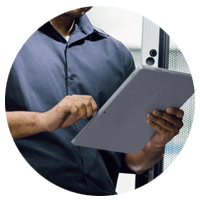 Confident disposition
Ensure EPA compliance with a disposal process that's sensitive to environmental regulations and the latest EPA mandates.
Optimizing your supply chain takes Insight.
We'll help you maximize your technology resources, so you can better manage today's operations and transform the future. Connect with our specialists by completing the contact form or using one of the two options below.
Contact us to learn more.
Fill out the form below to have an Insight specialist contact you.