Centralised cloud management
Your business is unique. Your groups and people need the ability to work together creatively and securely. Empower your team with the right tools to increase scalability and control, save time with automation, and gain visibility from a single source.
Insight's CSP Platform gives you instant access to your most critical collaborative technologies from anywhere — on demand.
Why CSP?
Microsoft has introduced the CSP program out of a strong belief that cloud is core. The past IT decennium has been turbulent with many productivity waves one after another, from which cloud and mobile stand out and collide in a new era of IT. Which trends are at the basis of this movement? Here are our top four:
Anytime, Anyplace.

The proliferation of apps means that people in the workforce increasingly use all kinds of different apps for productivity and collaboration. They expect these apps to be available anytime, anyplace. No delay allowed.

New ways of Data Management and Processing

An explosive growth of data, both structured in systems and (still) unstructured as big data requires new ways of data management and processing. As an example: within 10 years, IDC expects that there will be 44 times more data around than we have at present.

Connect Devices Growth.

Due to the consumerisation of IT the number of devices connected to the internet doubles the number of people. Devices are used for private and work purposes alike, putting pressure on compliancy and security requirements.

Cloud Computing

Cloud computing is no longer a catchy phrase, but everyday reality. Almost every organisation works with data or apps in the cloud and has embraced advantages like scalability, easy development and fast time-to-solution.
We've made it easier to do more in the cloud.
Achieve more with frictionless control of your cloud solutions and increase collaboration, security, mobility and intelligence. You'll always stay up and running with a single console for multiple licenses and products.
Procure
Self-service purchasing options give you anywhere, anytime access to your cloud-based business technology.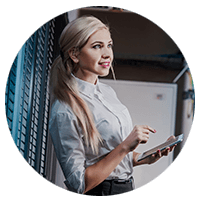 Provision
Gain immediate access to the technology you need to deploy — on demand and updated automatically, without risk.
Manage
Assign, remove and reassign licenses in just seconds, and get visibility into past, present and future spending.
Get flexibility with the cloud.
Leverage the support and agility of our cloud solutions to position your team for continued responsiveness, boosted productivity and efficient operations.
Billing and support options include: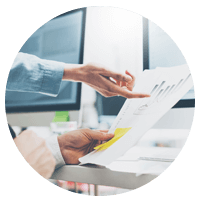 Monthly or annual billing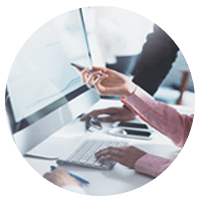 Consumption-based payments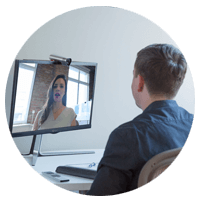 Technical support
Why choose Insight for cloud solutions?
We understand the tension between simultaneously running and innovating your business. We don't believe you should have to sacrifice one for the other. That's why we've created our tools to work with you to drive the cost out of operations and fund innovations.
Make your move even easier.
Insight's Microsoft-certified services team is here to assist you at every stage in the cloud migration process. Our services include migration of existing mailboxes, training, implementation of Office 365 and much more.
If you've already made the move, consider partnering with us to maximise your plan. We deliver services to help with online meetings, file syncing and sharing, backup and recovery, and mobile device management.
Ready to manage your products in the cloud?
Explore our available cloud products to see how cloud can work for you.