Microsoft Enterprise Mobility + Security
Discover a comprehensive mobility solution designed to manage and protect users and data in a mobile-first, cloud-first world.
Keep pace with security challenges.
Identity-driven innovations help you stay secure and productive on your favourite apps and devices.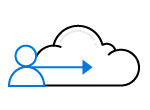 Control identity + access in the cloud
Centrally manage single sign-on across devices, your datacentre, and the cloud.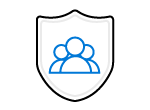 Get identity-driven security
Comprehensive, intelligent protection against today's advanced attacks.
Manage mobile devices + apps
Securely manage apps and data on iOS, Android, and Windows from one place.
Protect your information
Intelligently safeguard your corporate data and enable secured collaboration.
Virtualise your desktops
Efficiently deliver and manage Windows desktops and apps on all devices.
Identity-driven security in the cloud
As cyberthreats grow more sophisticated, on-premise solutions cannot effectively protect sensitive data. Enterprise Mobility + Security (EMS) provides one control panel in the cloud for identity management, device management, information protection and secure access to apps and resources.
Don't trade mobile flexibility for enterprise security — migrate to the cloud and scale. Whether your business embraces a Bring Your Own Device (BYOD) or Choose Your Own Device (CYOD) program, cloud applications, Office 365® or Microsoft Intune®, Insight will help you find the best solution.
Get secure access anywhere.
With EMS, addressing a new attack landscape is simple. Innovative technologies such as powerful machine learning safeguard crucial business data from evolving cybersecurity threats. Guard your users, documents and applications with identity-driven security and mobile management.
Plus, EMS is a cloud-based solution, so setup is fast and easy with scalability and updates for future-ready investments. Get integrated solutions that connect with existing resources, avoiding costly and complicated alternatives, and help employees work confidently from anywhere.
Explore Enterprise Mobility + Security E3.
Take advantage of best-in class Microsoft® cloud solutions to optimise productivity. With EMS E3, you'll boost visibility, auditing and control of your applications with tools such as cloud-based file tracking, advanced security reporting and device protection from a single console. Features include:
Advanced Threat Analytics
Azure® Active Directory® Premium P1
Azure Information Protection Premium P1
Microsoft Intune
Discover Enterprise Mobility + Security E5.
EMS E5 provides flexible and comprehensive solutions to help businesses balance mobility and security. With enterprise-grade visibility, control and advanced cloud protection for privileged users, you'll be able to encrypt sensitive data across your organisation.
With EMS E5, you get all of the features and functions of EMS E3, along with:
Cloud App Security
Azure Active Directory Premium P2
Azure Information Protection Premium P2
Stay one step ahead of security threats.
Microsoft EMS provides a holistic framework to protect corporate assets anywhere, anytime and on any device.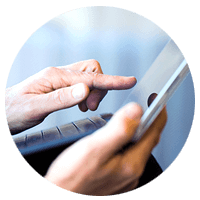 Information & rights protection
Encrypt and control emails, documents and sensitive data that are shared outside company walls, with embedded labels and classifications.
Identity & authentication management
Secure single sign-on to Software as a Service (SaaS) applications with hybrid integration to protect applications from identity attacks.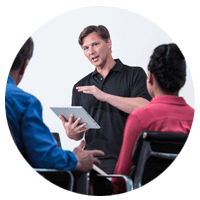 Microsoft EMS planning & enablement
Seamlessly plan for and deploy EMS with FastTrack — a Microsoft service that includes best practices, tools, resources and support.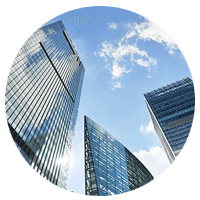 On-premise migration to the cloud
Run EMS solutions in the cloud alongside your existing infrastructure for a faster, more cost-effective way to drive business success.
Set your business up for success.
From device management to identity-driven security, find out why companies choose Microsoft Enterprise Mobility + Security. In the whitepaper, you'll learn how customers are using EMS to address the challenges of the evolving IT environment.
Is EMS right for you?
Find out how you can easily address the challenges of a mobile-first, cloud-first world.