Improve processes and interactions.
Applications perform a multitude of functions. Businesses invest in apps to increase revenue and optimise processes, and consumers lean on apps for comfort and convenience. Our deep enterprise application development abilities will help — no matter your audience or goals.
We'll work with you to create meaningful and impactful tools that link to tangible benefits, improvements and cost savings.
T

he right platform for your needs

Complex processes and specific outcomes make every application unique. Our technologists, strategists and developers have expertise in multiple platforms to align each solution with the proper platform.
Cloud applications
Take advantage of public cloud features that improve software and infrastructure development. Leveraging the cloud can help you reduce costs, simplify support and streamline management.
Open-Source Software (OSS)
Keep your applications portable, scalable and cloud-agnostic with OSS. We have more than two decades of OSS experience and can evaluate your business and architecture and determine how OSS can help.
Web & mobile applications
Create smart, engaging, seamless experiences across desktop, tablet and mobile devices. We optimise for ease of use, using new and emerging technologies to develop the most engaging solutions.
Immersive technology
Augmented Reality (AR) and Virtual Reality (VR) are creating new opportunities for businesses to differentiate. Immersive environments provide memorable customer interactions and reduce risk.
Leverage Azure to modernise your applications.
Azure® tools, including Azure Kubernetes Services, App Services and Azure Databases, enables your IT team to focus on developing capabilities instead of managing infrastructure and performance. Azure supports rapid code packaging, deployment and scale, so you don't have to rewrite existing code or rebuild underlying infrastructure.
Insight is in the top 1% of partners globally
Globally we have earned all seven Microsoft Solutions Partner designations which represent our best-in-class capabilities, unmatched expertise, and our ability to successfully deliver solutions built across all areas of Microsoft technology.
We are also recognised by Microsoft as a specialist in twelve areas which represent our deep technical expertise and extensive experience in delivering Microsoft services and solutions. 

R

eimagined from the ground up

As tools age, companies layer new functionality over an archaic interface without considering its long-term health. We rethink your tools and ensure performance only gets better over time.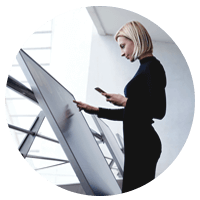 Enhanced security
Consumers and employees trust your business with their sensitive data. We safeguard this information with modern protection measures.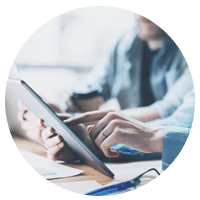 Faster speed
Work uninterrupted with tools designed to operate smoothly. Steady connection and quick load speed save time, effort and frustration.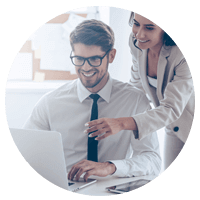 Consolidated systems
We eliminate duplication and unify disparate systems into one centralised site, so you don't waste time searching for the right location.
Roadmap your app modernisation initiatives
Shifting away from legacy applications is no longer a passive goal — it's a business imperative. Maintaining and enhancing older applications can be difficult and costly.
With our team of experts, we can help to assess your application portfolio and develop a strategy for your app modernisation initiatives. Find out more about our Application Portfolio Assessment and how it can help you roadmap and prioritise your apps to ensure you maximise your return on investment.
E

nd-to end capabilities

When you partner with Insight, you get true expertise at every stage in the design process — from ideation to implementation. Our competencies include:

Devices
Deep relationships with 3,500+ hardware, software & cloud partners
Native & cross-platform
Technology-agnostic approach customised to every client's needs
Installation
Global reach and local presence with operations in 19 countries
End-to-end development
Product delivery capabilities from conceptualisation to deployment
Design services
Human-centred design expertise and a proven execution framework
Continuous services
App management and continuous support for the entire lifecycle
Personalised apps to serve every audience
Personalised apps have become an integral part of business.
Users expect flawless functionality and intuitive use. We tailor each app to its purpose.

Workplace applications
Built for performance, these powerful apps integrate automatically with your existing employee profiles for easy identity management.

Consumer applications
Short attention spans demand quick load times and simple operation. Consumer apps are extensively user-tested to eliminate pain points.
W

hy modernise apps with Insight?

From ideation to delivery, we do it all. See how our process produces quality backed by a user-centered and design-led interface.
Deep discovery
We focus on minimising risk and maximising value. Building an app is a significant investment. That's why we dive deep into thought and strategy upfront to save you time and money down the line.
Frictionless user experience
Working with both the front-end design and back-end infrastructure, we incorporate as many data sources as necessary to craft the ideal experience. And native development means the content looks perfect on any device.
Evolved over time
The best apps don't stop after launch. Once we've built the first iteration of the application, we analyse and tweak to reach peak performance. We'll collect data and feedback to identify opportunities for improvement and roll out updates on time and on budget.
Accelerated innovation
No matter which modern app solution you want to create, our consulting services will help you envision new digital experiences and provide a roadmap for streamlined development.