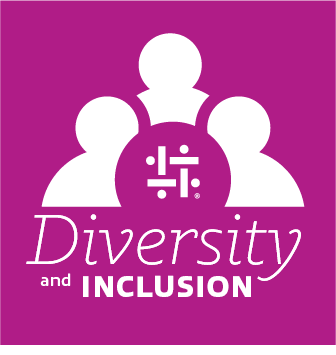 Celebrating diversity daily
Our people are our greatest strength. We work diligently to promote a culture that celebrates and rewards creative thinking, collaborative decision-making and innovative solutions.
"We are taking great strides to raise awareness of the existence of unconscious bias in the workplace and help people understand that when we unite through our different perspectives, new ideas and powerful outcomes are the result."

John Dathan
Senior Vice President and General Manager, Insight Canada
Fostering unity through uniqueness
Diversity and inclusion is essential at Insight's 87 offices across the globe. Our teammates each bring unique life experiences, viewpoints and backgrounds — and we believe that's a fundamental factor in building stronger teams.
We believe diversity is a critical component of our success.
No. 2

on Austria's Best Workplaces, 2020
No. 11

Best Places to Work, Great Place to Work Australia, 2019
No. 20

on UK's Best Workplaces, 2020
No. 23

on Fortune 50 Best Workplaces in Technology, 2019
No. 70

on Fortune 100 Best Workplaces for Diversity, 2019
Corporate Equality Index recognizes Insight for LGBTQ–inclusive business practices, 2020
EcoVadis Silver Medal for Corporate Social Responsibility, 2019
The Women's Forum of New York recognized Insight for 30% female board representation, 2019
Igniting the conversation
Cultivating a sense of belonging requires the commitment of all our teammates. We're proud to embrace our core value of harmony as a dedication to ongoing listening and learning.
Our diversity and inclusion playbook is a resource for the entire Insight community aimed at continuing the conversation about diversity and inclusion in the workplace. Explore how we're creating a culture of unity and acceptance — where every voice, perspective and contribution is embraced.
15 resource group chapters with 1,000+ members
We promote a respectful and inclusive environment at every level of our business. Teammate Resource Groups (TRGs) are open to all teammates and can be created by anyone — and each has its own unique mission and charter. TRGs are one way we live our values of Hunger, Heart and Harmony.
---
Afro-Professionals and Allies at Insight (APAI)
Launched on Juneteenth, 2020, APAI works to foster an inclusive community that encourages recruitment, professional development and retention of African, Black American, Black Canadian and Caribbean teammates.
"Inclusion is at the core of everything I believe in. The feeling of belonging, being understood while understanding others, empathy and compassion — all daily experiences Insight provides due to its commitment to equality, diversity and inclusion."

Steve Brown
APAI
---
---
Insight Stands Out
Insight Stands Out launched in 2019 with a mission to foster a highly visible and inclusive environment that provides resources, assistance and education for Insight LGBTQ+ teammates, families and allies.
"I feel 100% supported by Insight teammates and leaders, and my hope for this group is that it helps others feel the same way."

Deb Murphy
Insight Stands Out
---
---
Unidos With Insight
Unidos With Insight is an all-inclusive group promoting harmony and cultural awareness by bringing teammates together to experience Hispanic and Latino culture.
"Unidos at Insight has given my coworkers and I a sense of community and belonging. It has helped me become a better leader and better employee."

Mario Solorzano
Unidos With Insight
---
---
Women With Insight
Through themed events, Women With Insight members support and mentor each other to improve networking skills, experience personal and professional development, and promote confidence in a traditionally male-dominated industry.
"Community engagement always has been at the forefront of defining what success looks like for Women With Insight. We're eager to bridge the gender gap in the IT industry, and women need the opportunity from a young age to feel empowered by their interactions with technology."

Anna Spencer
Women With Insight
Our dedication to building a better world
Our corporate social responsibility extends beyond teammates to suppliers and partners we work alongside daily. We have a duty to improve the world and do so by following the United Nations Guiding Principles on Business and Human Rights.
Conducting business
with integrity
Avoiding corruption
of all kinds
Respecting
human rights
Reducing our
environmental footprint
Global diversity
Diversity and inclusion are a foundation for great experiences at a workplace where every teammate can reach their full potential. At Insight, we know the strong economic benefits of becoming involved with the communities around us, and we believe diverse teams perform better by bringing more ideas that benefit a broader group.
We aim to create a global strategy for diversity and inclusion that can be tailored to specific job roles, giving teammates the chance to develop and enhance their skill sets and promote career progression.
"Our teammates are our best champions of hunger, heart and harmony, and we're incredibly proud of their daily dedication to our clients and our communities."

Emma de Sousa
Senior Vice President, UK Business and EMEA Marketing, Insight EMEA
"Our values are so much more than plaques on a wall for us at Insight, and I truly believe they are at the core of why Insight is a Great Place to Work."

Mike Morgan
Vice President and Managing Director, Insight APAC
We're stronger together.
Learn more about Insight's engrained values of Hunger, Heart and Harmony and how we're striving to improve the workplace and the world.