We understand your business
Whether you work under close regulatory scrutiny or are up against competitive pressures and tight deadlines in your industry, we can help with a variety of business services.
We deliver the highest-performing solutions because we bring true subject matter expertise to every project. With a firm grasp on the demands of your industry, we understand your needs faster and turn ideas into value.
Skilled professionals in your industry
Our team comes from a variety of backgrounds, combining decades of experience with deep knowledge. We're dedicated to putting you at the forefront of technology and have experts in these industries: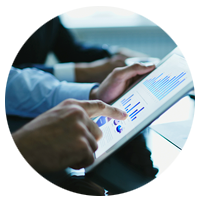 Financial services
Enhance your customer experience through data modernisation and open banking whilst seamlessly reduce operational costs.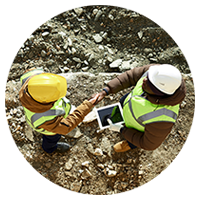 Mining
Drive better mining production, maintenance & safety outcomes by leveraging your existing data assets & integrating with intelligent edge and AI.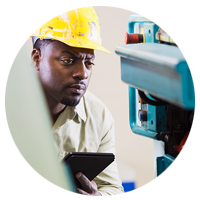 Manufacturing
Achieve full visibility of your Overall Equipment Effectiveness (OEE) and drive metric improvements across your operations with IoT technology.
Higher Education
Engage your students and staff with a digitally enabled campus powered by intelligent apps, integrated platforms and business intelligence.
Experience is crucial
While each business challenge and company is unique, we've established the processes and procedures required to help you scale faster, deliver smarter and perform better. We've honed our process to incorporate:

Data-driven insights
Repeatable IP
Proven methodologies
Expert industry knowledge
Digital innovation starts here
You need a partner who understands the unique demands of your industry. Our experienced teammates and proven methods put you on the path to innovation.