Get the most value from your data
Mines are generating a wealth of information that can be used to improve mining and exploration outcomes. We have proven expertise to take your data's potential and materialise into real world improvements on your bottom line. Our offerings cover early stage identification of areas for possible improvements and the data exploration to drive value all the way to delivering those data insights to mine sites.
Using these capabilities, our customers have saved millions in operating costs, improved safety and their environmental impacts.
We understand your business
Our experts draw from deep local knowledge to deliver winning solutions. We're partnered with national leaders to solve some of their most complex challenges. Read the scenarios below to see how we've helped our clients.
Client: Newcrest – Gold Miner

Objective:
This client was interested in the early detection of constraint conditions that prevented its mine sites from achieving peak production rates. They looked to obtain data insights from their 100,000 sensors across their operations to increase efficiency.

Solution:
We architected and deployed the Data Science platform, transferring massive amount of sensor data into a data lake with in-memory processing capability to allow for algorithm discovery and the use of machine learning models. This helped the client achieve $50 million in recurring benefits back to the organisation in Year 1.

Client: Fortescue Metal Group – Iron producer

Objective:
This client had supervisors waiting up to 12 hours to receive progress reports. They needed to provide near real-time reporting for on-site field operators to track production plans to drive productivity across their mining pit operations.


Solution:
We created a series of business intelligence dashboards, intuitive to on-site mining supervisors, to track operations against production plans. We integrated data feeds from fleet management systems that track trucks, diggers and other mining equipment as well as integrated the SCADA systems that control and monitor fixed plant. The near real-time software has helped the client generate an estimate of $30 million in annual cost savings.

Client: Resource Miner – Site Opportunity Investigation

Objective:
This client was looking to improve its mining operations and drive down cost per tonne.

Solution:
We visited the mine site in Tasmania and interviewed various stakeholders, uncovering 13 discrete optimisation opportunities. We helped develop a priorities backlog to allow the business to understand the potential value and ROI to leveraging emerging data technologies.
The right solutions to your challenges
Whether you're looking to launch new revenue models or increase your operational efficiency, we can help.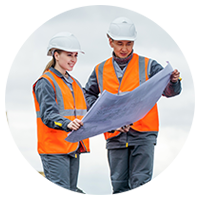 Data Opportunity Catalogue
At the start of your journey? The opportunity catalogue identifies possible initiatives with your team to form a list of prioritised data initiatives and associated benefit.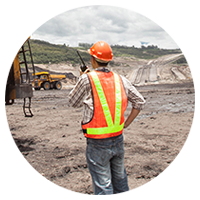 Mining Data Lake
Foundational work to collect data from all the various systems in your business to provide the information that data initiatives need to deliver value.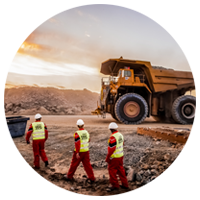 Equipment Optimisation
Use historical data to make every shift your best shift. Leverages machine learning and AI to mine the data.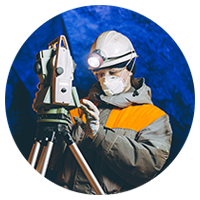 Proactive maintenance
Identify issues before they impact productivity with predictive and preventive maintenance models that minimise downtime.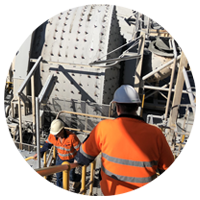 Remote monitoring
Condition-based models automate field maintenance and work order management for uninterrupted performance.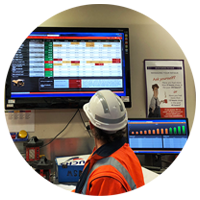 Reporting dashboards
Check the statuses of all of your devices in one location. Customised, intuitive dashboards that display relevant information.
Flexibility to accommodate any device
We know you need unique insights for your business. We custom-design each solution to meet your exact needs. We can integrate a variety of APIs and sensors to give you the right data.
With long-term use, adoption and adaptability in mind, we incorporate mobility, security and identity management into your workforce applications to protect your investment.