Accelerate IT innovation
Hewlett Packard Enterprise® solutions, available from Insight, help organisations adopt and optimise cutting-edge technology.
Partners in digital transformation
To succeed in today's idea economy, your business needs modern IT capabilities that produce new outcomes, proactively manage risk and create a hyperconnected workplace. Insight and HPE help you in four key ways:
Transform
HPE boosts IT agility and performance so you can maximise resources while supporting growth.
Protect
Transitioning from a reactive to a proactive security approach safeguards your future-ready IT.
Empower
Better data practices create superior business outcomes. HPE lets you harness key data from any source.
Enable
Flexible infrastructure helps you deliver experiences that streamline your customers' decision-making.
Modern Workplace
HPE provides a full range of mobility and workplace solutions that manage devices, applications and content. We help you empower your employees to choose the right path to achieve their personal best every day.
Workplace solutions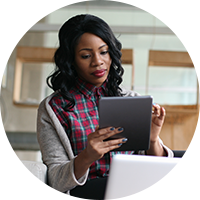 Hybrid Infrastructure
It's not an either/ or world. It's about finding the right platform for each app, workload and service. Learn how hybrid IT infrastructure can help you achieve cloud agility with traditional IT predictability.
Hybrid Infrastructure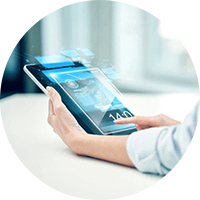 HPE Networking
HPE will empower your workforce and fuel business and IT insights. Take advantage of the industry's only networking portfolio designed to accelerate your adoption of mobile and IoT initiatives.
Networking solutions
HPE Aruba Switches
Empower your business with HPE small business solutions with aAffordable wired and wireless networking solutions for SMBs.
HPE's OfficeConnect & Aruba portfolio of products deliver:
Simple and Efficient Networking
Secure and Optimised LAN and WAN
Reliable and High Bandwidth Performance
Products to power your progress
Pursuing innovation isn't intimidating when you have tools that simplify the path to your long-term goals. HPE equips you with industry-leading IT infrastructure solutions, including hybrid IT, intelligent storage, compute servers and networking.
Support for your IT evolution
Collaborating with an experienced technology team lets you focus on honing your organisation's unique strengths. HPE delivers expert services in strategising, implementing and optimising an approach to digital transformation that serves your current budget and future growth.
Solutions for businesses of every type
Now you can meet your industry's specific IT needs and gain a competitive edge at the same time. Insight and HPE accelerate innovation across a wide range of organisations, including public sector agencies, small to medium businesses and enterprise service providers.
Accelerating your technology adoption journey.
We take a consultative approach to accelerating your IT adoption journey. With a deep understanding of business, technology and workloads, we prescribe end-to-end solutions — from strategy and consulting to implementation, procurement and managed services.
Additional resources for Hewlett Packard Enterprise