Power amazing experiences
From mobile devices to data centers, Insight and Intel deliver the technologies that revolutionize business.
Your complete business ecosystem
Whether it's a groundbreaking new design or a hybrid cloud, the technologies available from Insight and Intel will drive your workplace transformation.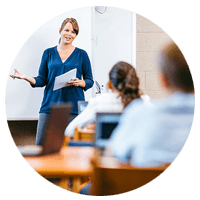 Industries
Gain technology solutions for every industry — from government and education to healthcare.
2022
Innovation U.S. Partner of the Year
2019
Intel Internet of Things (IoT) Solution Partner of the Year
2018
Intel Retail Solution of the Year
Working from anywhere changes everything.
We'll help you be more productive no matter where you are. Travel confidently and work remotely with a broad portfolio of mobility solutions, including 2-in-1s, notebooks and tablets — powered by Intel.
Modernize your data center.
The latest data center software and processor, storage, Input/Output (I/O) and networking products power IT transformation. We have the industry expertise to help you select solutions that will enhance your agility, productivity and efficiency.
Embrace the next generation of networking.
We'll help you prepare your data center for tomorrow. Get the guidance you need to find the right networking solutions for your business: Ethernet controllers, adapters and 1/10/25/40 Gigabit Ethernet (GbE) solutions.
Gain speed and capacity.
Intel® Optane™ memory solutions offer the first new class of memory in 25 years — bridging the gap between Dynamic Random Access Memory (DRAM) and storage. Get an intelligent, responsive computing experience from Insight and Intel.
Optimize storage.
With Intel Solid-State Drives (SSDs), performance is elevated for every system and device — all while enhancing your business needs. Be prepared for the future with Optane SSDs and accelerate applications with ease. And, seamlessly enable a cloud storage architecture.
Transform teaching and learning.
Intel-powered laptops and tablets engage students and empower teachers. Drive greater academic outcomes with the leading education technology solutions for the classroom.