Infrastructure, service and guidance that support your business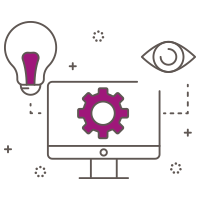 Modern technology innovations — including cloud, as-a-service models, Artificial Intelligence (AI) and edge computing — have grown rapidly with no signs of stopping. Organizations are under pressure to make monumental changes fast.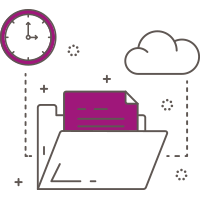 Competing priorities, insufficient budgets and growing infrastructure complexity can halt an organization's ability to adopt the right solutions. We help you implement a new approach to successfully navigate the ever-changing landscape.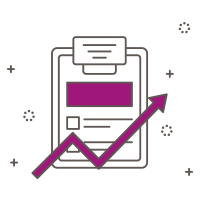 Improve employee productivity, enhance customer experiences, and boost business agility and resiliency with modern infrastructure. We'll help you build engines for growth using proven technology architectures and flexible cloud and data solutions.
End-to-end infrastructure services
Get a consultative approach to solving your IT challenges. With a deep understanding of business, technology and workloads, we prescribe custom and complete solutions — from strategy and consulting to implementation and managed services.
Get the benefit of decades of experience making IT infrastructure more efficient, manageable and responsive to business needs. Explore how we've helped industry leaders transform and achieve their goals.
Trusted transformation experts
$1B
of cost savings
identified for clients
350+
data centers moved
or consolidated since 2015
1,000+
successful
consultation projects
Why Insight for your data center and cloud?
With a proven methodology, expert technicians and end-to-end services, we help clients select, procure, implement, manage and support the public and private infrastructure best suited to workload and business requirements.
We work as a client-focused integrator and are free to recommend the most appropriate solution — without the binding of a single technology, platform or vendor.

Modern data centers
Cloud and hybrid optimization

Managed operations
IT as a business differentiator
Today, businesses are leveraging the power of IT to move faster, create better experiences and minimize friction. The way you use, store and protect data has a lasting impact. And every change has a ripple effect.
Strategies, vision and the ability to execute successfully separate organizations that lag or stagnate from those that outperform. It's a difference of agility and direction, and it's everything.
Advanced services for better business outcomes
Data center professional services help you accomplish a range of objectives — from eliminating duplicative functions and reducing IT expenditures to increasing security and implementing next-generation infrastructure.
Business agility
Increase agility to speed time to market, drive profitability and expand flexibility with mergers and acquisitions.
IT transformation
Optimize the infrastructure that runs your workloads and adapt how IT is structured so it supports the business.
Operational efficiency
Improve your workflows and save time with self-service features, automation and managed services.
Customer experience
Provide seamless experiences and give your customers frictionless access to the network, data and applications.
O

ptimize your data center.

We'll help you assess, deploy and manage your next-generation infrastructure — and align your workloads with the right platform to achieve agility. Connect with our specialists by completing the contact form or using one of the two options below.