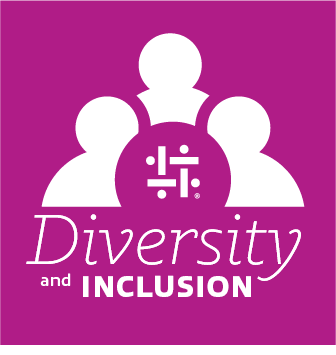 Celebrating diversity daily
Our people are our greatest strength. We work diligently to promote a culture that celebrates and rewards creative thinking, collaborative decision-making and innovative solutions.
"We think of each of our teammates as leaders who possess the ability to turn the greatest challenges into meaningful outcomes for our clients and each other. Establishing a culture of collaboration and creativity at Insight is a journey rather than a destination, and we're always looking to improve our workplace in these areas"

Jen Vasin
Chief Human Resources Officer, Insight
Fostering unity through uniqueness
Diversity and inclusion is essential at Insight's offices across the globe. We are proud to hire, employ, retain and promote teammates of various races, religions, national origins, colors, genders, ages, disabilities, marital statuses, veteran statuses, gender identities, sexual orientations and other characteristics. Our teammates each bring unique life experiences, viewpoints and backgrounds — and we believe that's a fundamental factor in building stronger teams.
We believe diversity is a critical component of our success.
#20

on Fortune's World's Best Workplaces, 2023
#19

on Great Place to Work UK's Best Workplaces for Women, 2022
#83

on Barron's 100 Most Sustainable Companies, 2022
#124

on Forbes Best Employers for Diversity, 2023
#115

on Forbes World's Best Employers, 2023
Insight named one of Forbes Best Employers for Women, 2023
Insight earns a perfect score on the Disability Equality Index — Best Place to Work for Disability Inclusion, 2023
Insight earns a perfect score on the Human Rights Campaign Corporate Equality Index, 2022
Igniting the conversation
Cultivating a sense of belonging requires the commitment of all our teammates. We're proud to embrace our core value of harmony as a dedication to ongoing listening and learning.
Our diversity and inclusion playbook is a resource for the entire Insight community aimed at continuing the conversation about diversity and inclusion in the workplace. Explore how we're creating a culture of unity and acceptance — where every voice, perspective and contribution is embraced.
15 resource group chapters with 1,000+ members
We promote a respectful and inclusive environment at every level of our business. Teammate Resource Groups (TRGs) are open to all teammates and can be created by anyone — and each has its own unique mission and charter. TRGs are one way we live our values of Hunger, Heart and Harmony.
---
Afro-Professionals and Allies at Insight (APAI)
Launched on Juneteenth, 2020, APAI works to foster an inclusive community that encourages recruitment, professional development and retention of African, Black American, Black Canadian and Caribbean teammates.
"Inclusion is at the core of everything I believe in. The feeling of belonging, being understood while understanding others, empathy and compassion — all daily experiences Insight provides due to its commitment to equality, diversity and inclusion."

Steve Brown
APAI
---
---
InsightABILITY
InsightABILITY launched on April 8, 2021, to promote awareness for World Autism Awareness Day. InsightABILITY's mission is to nurture an empowering environment for persons of all abilities at Insight — an effort that unlocks our full collective potential.
"There are many highly talented and very skilled teammates here at Insight that each have unique journeys. Individuals have learned to use their finely tuned strength to thrive in their homes, communities and professions here at Insight."

Stephen Moss
InsightABILITY
---
---
Insight Stands Out
Insight Stands Out launched in 2019 with a mission to foster a highly visible and inclusive environment that provides resources, assistance and education for Insight LGBTQ+ teammates, families and allies.
"I feel 100% supported by Insight teammates and leaders, and my hope for this group is that it helps others feel the same way."

Deb Murphy
Insight Stands Out
---
---
Unidos With Insight
Unidos With Insight is an all-inclusive group promoting harmony and cultural awareness by bringing teammates together to experience Hispanic and Latino culture.
"Unidos at Insight has given my coworkers and I a sense of community and belonging. It has helped me become a better leader and better employee."

Mario Solorzano
Unidos With Insight
---
---
Veteran Connection
Veteran Connection is dedicated to providing military veterans with a space to connect and support each other through shared experiences, professional advancement and career evolution.
"We're excited to launch an engagement platform for our veteran teammates to support one another; in doing so, we serve our mission of building meaningful connections to help Insight run smarter."

Scott Church
Veteran Connection
---
---
Women With Insight
Through themed events, Women With Insight members support and mentor each other to improve networking skills, experience personal and professional development, and promote confidence in a traditionally male-dominated industry.
"Community engagement always has been at the forefront of defining what success looks like for Women With Insight. We're eager to bridge the gender gap in the IT industry, and women need the opportunity from a young age to feel empowered by their interactions with technology."

Anna Spencer
Women With Insight
Teammate Resource Groups in action
Here, every voice is heard as we work toward building a more inclusive workplace. Explore how we're engaging with our employees, executives and community.
Insight Stands Out Executive Leader Panel Discussion
Insight leaders, join a panel discussion to speak candidly about important topics, such as unconscious bias, employee diversity and LGBTQ+ acceptance in the workplace.
Working together to create a more inclusive industry
Our commitment to fostering diversity extends beyond our offices. We've forged close partnerships with organizations that share our mission to promote responsible, equitable practices in the technology industry.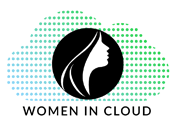 Women In Cloud (WIC)
Embracing diversity opens new possibilities for innovation and spurs global economic growth. That's why we're proud to collaborate with Women In Cloud (WIC) to bolster the success of women in technology through career recruitment, professional development and mentorship.
"We have seen drastic change in business and in the world in general recently — much of it challenging our everyday norms — but the lasting impact ultimately opens doors to new ways of thinking. We're proud to work with Women In Cloud to ensure this translates into greater opportunities to advance women in technology."

Glynis Bryan
Chief Financial Officer, Insight
---

Women Executives Channel Advisory Board (WECAB)
The Women Executives Channel Advisory Board (WECAB) announced its launch with a vision to empower and elevate women leaders in the technology industry. Insight serves as a key sponsor, with Tina Pangle, VP Lifecycle Strategy & Global PMO, serving on the WECAB board.
"WECAB serves as a voice for continued change, helping women to network, gain mentorship and cultivate leadership skills while providing organizations with needed training resources to bolster diversity and eliminate bias among their ranks."

Joyce Mullen
Insight CEO
Our dedication to building a better world
Our corporate social responsibility extends beyond teammates to suppliers and partners we work alongside daily. We have a duty to improve the world and do so by following the United Nations Guiding Principles on Business and Human Rights.
Conducting business
with integrity
Avoiding corruption
of all kinds
Respecting
human rights
Reducing our
environmental footprint
Supporting diverse suppliers
Working with businesses owned by minorities, women, veterans, LGBT, and people with disabilities strengthens communities and demonstrates our commitment to equality. We continue to build strong relationships with companies of different backgrounds through our diverse supplier program. Insight partners directly with the companies below.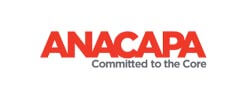 Anacapa Micro Computers
California
Hubzone Certified
Arrowhead Global
Florida
SDB Hubzone Certified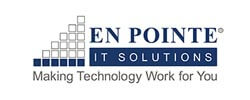 En Pointe IT Solutions
California
WBE/MBE Certified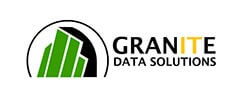 Granite Data Solutions
California
DVBE Certified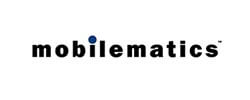 Mobilematics
California
MBE/WBE Certified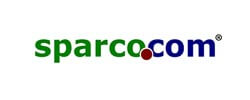 Unistar-Sparco Computers
Tennessee
SDB/LGBT Certified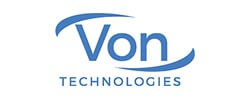 Von Technologies
Illinois
SBE/WBE Certified
Global diversity
Diversity and inclusion are a foundation for great experiences at a workplace where every teammate can reach their full potential. At Insight, we know the strong economic benefits of becoming involved with the communities around us, and we believe diverse teams perform better by bringing more ideas that benefit a broader group.
We aim to create a global strategy for diversity and inclusion that can be tailored to specific job roles, giving teammates the chance to develop and enhance their skill sets and promote career progression.
"Our values are so much more than plaques on a wall for us at Insight, and I truly believe they are at the core of why Insight is a Great Place to Work."

Mike Morgan
Vice President and Managing Director, Insight APAC
We're stronger together.
Learn more about Insight's engrained values of Hunger, Heart and Harmony and how we're striving to improve the workplace and the world.