Gain visibility and control
Progress® network monitoring and secure file transfer solutions, available from Insight, ensure your core business processes run smoothly.
IT operations made easy
Knowledge is the key to successful decisions. Empower your IT team with the insights needed to streamline operations and maintain efficiency. Progress WhatsUp® Gold identifies potential risks before they create problems. And MOVEit® enables total control over file transfers.
Minimize downtime.
WhatsUp Gold lets you monitor the status of every device on your network. Customized alerts and reports give you immediate notification if a problem arises or a system stops working. You'll get all of the information you need to remediate the issue.
WhatsUp Gold features include:
Interactive network maps
Network monitoring and alerting
Reporting and dashboards
Cloud monitoring and visibility
Manage with complete confidence.
Plug-in modules extend the capabilities of WhatsUp Gold to provide oversight of your infrastructure beyond mapping, monitoring and reporting.
Network Traffic Analysis

View the impact of performance issues on your network. The Network Traffic Analysis module guarantees sufficient bandwidth reaches critical applications. And it supports a wide range of flow protocols, such as NetFlow, NSEL, QUIC, sFLOW®, J-Flow and IPFIX.

Application Performance Monitoring

Track problems to their root within Microsoft® Exchange, SQL Server®, SharePoint® and Active Directory® using customizable monitoring profiles. The Application Performance Monitoring module lets you view response times and application reports from a single dashboard.

Configuration Management

Automate device configuration backups to stay in compliance with the Health Insurance Portability and Accountability Act (HIPAA), Sarbanes-Oxley (SOX) Act, Federal Information Security Management Act (FISMA) of 2002 and Payment Card Industry Data Security Standard (PCI DSS). The Configuration Manager helps you reduce errors and compare configurations to defined policies.

Virtualization Monitoring

Eliminate network blind spots in your virtual environments. The Virtual Monitoring module gives you insight into your VMware® and Hyper-V® resources through performance statistics and maps. And alerts and event logs keep you in the know.

Failover Manager

Ensure uptime when a primary server goes down. WhatsUp Gold automatically swaps to a standby server if something goes wrong — and provides visibility into data on both servers.

Distributed Monitoring

Scale easier with clear views into remote installations located anywhere on the globe. A central network management server coordinates data feeds from remote networks, and a customizable dashboard makes you aware of performance on your extended network.
Secure file transfer
Keeping data protected at rest and in transit is vital to any business. Progress MOVEit puts you in control of fast, secure file transfers to partners, customers, users and systems. Deployment options and automated failover add to the value of the solution.
Send large files your way.
The flexibility of MOVEit meets the unique needs of any industry — including healthcare and financial services. Consolidate data movement oversight into a single managed file transfer platform to eliminate security gaps.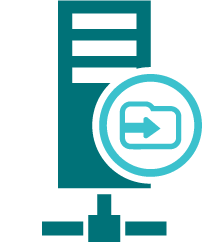 MOVEit Transfer
Easily maintain regulatory compliance through centralized control, file encryption and activity tracking.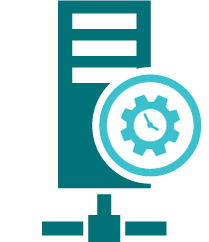 MOVEit Automation
Save time and reduce errors. Scriptless workflow automation streamlines integration with data sharing partners.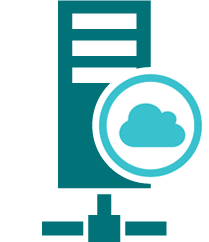 MOVEit Cloud
Take your file transfers to the cloud. Easily scale with certified PCI and HIPAA compliance and GDPR readiness.
Worry-free deployment
Smooth deployment is a keystone of Progress network monitoring and file transfer solutions. As a platform-agnostic tool, WhatsUp Gold ensures seamless deployment by working across Cisco®, Dell™, HP®, Microsoft, Symantec™ and VMware® environments.
Similarly, MOVEit provides deployment options so you can choose the one that works best for your organization: on premises, infrastructure as a service or software as a service.