Expert technical support to keep your operations on track
Our IT support services help your teams fix problems fast, so your business has more time to focus on innovation. We'll help you increase efficiency and improve IT service levels while simultaneously controlling costs.
OneCall by the numbers
3 U.S.-based support centers
220+ support services engineers
20+ years of support service experience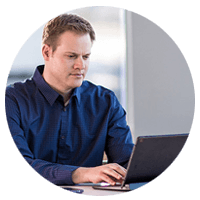 Real-time support
Go from issue to resolution with streamlined access to U.S.-based support engineers 24/7/365 — with no triage.
Single-source accountability
Get superior support for complex multivendor systems, contracts and warranties, including escalation to other vendors as needed.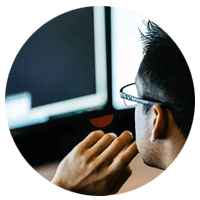 Full visibility
Open and track tickets with web-based management to document issues through to resolution using Insight OneCall support.
The right technical support services make new business outcomes possible.
Finding the right support for your infrastructure can be challenging, especially if you're managing global teams with a mix of modern and legacy technology across dozens of vendors. We believe your focus should be on transforming your business instead of managing operations.
Our technical support services can help. We're not a call service — we're staffed with certified engineers who serve more than 1,000 clients and resolve more than 1,500 incidents per month.
You'll benefit from:
Streamlined incident resolution
Better troubleshooting
Improved IT staff experiences
Optimized IT operations
One committed partner, from issue to resolution
Expert help from the same company that designed and deployed your solution simply makes sense. Even if we didn't work on your environment, we can support it with a highly trained team that has both broad knowledge and deep technical experience.
Our engineers take the same training as Original Equipment Manufacturer (OEM) technicians, so you'll be able to consolidate multiple support partners into one. With more than 80 OEM certifications, we'll connect you to the right person fast.
No. 4 largest Gold Certified Partner
Data Center Unified Computing Authorized Technology Provider
No. 1 North American support provider
NetApp Certified Data Center Administrator
Platinum Partner
Managed Security Service Provider
Authorized Service Center
Platinum Partner
First U.S.-based FlashStack Authorized Support Partner
First U.S.-based partner to provide 24/7 support
Platinum Partner
No. 1 Technical Support Partner Program provider
In

sight OneCall™ technical support services

Get round-the-clock support for all your compute, network,
storage and cloud products with a single point of contact.