A child's wish is a Noble Cause.
For years, Insight's Noble Cause program has contributed to improve the lives of children by supporting the Make-A-Wish Foundation, Ronald McDonald House and Boys & Girls Clubs.
Since 2012, Insight has donated more than $350,000 to Make-A-Wish, helping make dozens of wishes a reality for children dealing with critical illness.
Zoe's wish to experience Japan
Though only nine, Zoe wished to see the world. With a Pokémon obsession, love of teppanyaki and desire to see the cherry blossoms firsthand, she settled on Japan. Looking forward to her trip was an uplifting reminder during her treatment for acute lymphoblastic leukemia. Wishes like Zoe's are important steps in a child's recovery journey.
Fostering tech excitement and supporting learning
Partnering with the Arizona Diamondbacks, we spark lifelong interest in the technology industry, helping shape tomorrow's innovators, inventors and engineers.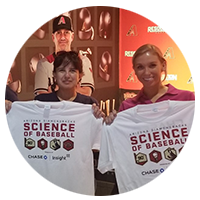 Science of Baseball
Math and science can be a challenge for many students. This program uses sports to get students hooked on STEM and help educators with new teaching tools.
D-backs Girls Play Ball
Taught by empowering female coaches, Girls Play Ball makes a connection between sports and school success by promoting positivity, self-confidence and inclusion.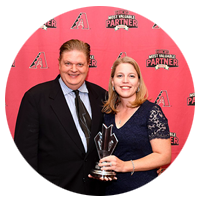 Community champion award
Insight earned the Luis Gonzalez Community Champion Award in 2019 by the Arizona Diamondbacks for impacting the community and supporting youth programs.
2 paid

volunteer days

available each year
$300,000

raised annually

through Noble Cause
$100,000+

raised annually

for United Way
Making a positive impact globally
We firmly believe technology inspires a spirit of togetherness, and we'll continue to explore new innovations in technology with integrity and thoughtfulness at the heart of everything we do. Our Corporate Citizenship Report details how we're doing good.
Conducting business with integrity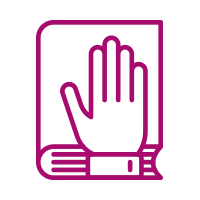 Avoiding corruption of all kinds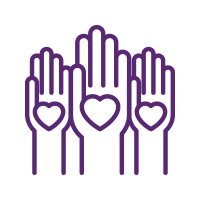 Reducing our impact on the environment
Compassion close to home
From Tempe and Montreal to Spokane and Sydney, Insight teammates fund mentor programs, equip computer labs, pack food boxes and provide scholarships in the communities where we work and live.
Insight in the community:
Insight's In it Together Foundation
At Insight, one of our three core values is Heart. Heart means striving to make a meaningful difference each day. We started the In it Together Foundation to support our teammates in times of hardship and crisis, providing significant relief when they need it most.
The foundation is funded by employees and raises approximately $400,000 annually to benefit our teammates.
A workplace where everyone can feel at home
We take inclusivity seriously — making sure everyone is empowered at work and is treated with fairness and compassion. Our teammate resource groups promote a positive culture and impact local communities through activities that promote equality for all.
No. 4 on Phoenix Business Journal's Best Places to Work – 2021
No. 95 on Forbes World's Best Employers – 2021
No. 124 on Forbes Best Employers for Diversity – 2023