U

ntap your potential.

Technology is increasingly driving innovation, and thriving organizations take a proactive approach to their IT strategies to build long-term success.

Make your next big move guided by Insight. With us, you get true industry experts to transform your business. Our team assesses gaps and identifies key opportunities based on your goals — from growing your offerings to supporting you through mergers and acquisitions.
Y

ou're in good hands.

We have decades of experience achieving meaningful outcomes for our clients..
#7
on Fortune World's Most Admired Companies, Information Technology Services industry
Awarded in 2021
Cisco
IoT/Industry Partner of the Year
Awarded in 2021
CRN
Tech Elite 250
Awarded in 2021
Google
Cloud Application Development Specialization
Awarded in 2021
Intel
Innovation U.S. Partner of the Year
Awarded in 2022
Microsoft
US Application Innovation Partner of the Year
Awarded in 2021
What does IT innovation look like in 2023?
From modernizing technology to addressing existing limitations, organizations are focused on delivering change.
Read the survey results
Meaningful outcomes for our clients
Explore our case studies and discover some of our ambitious collaborations.
H

ow we help

We specialize in solving challenges. Discover our solutions and services that accelerate your digital journey for a stronger and more strategic tomorrow.
W

ith an unmatched combination of solutions expertise and delivery capabilities, we navigate complexity and drive digital transformation for top organizations across industries.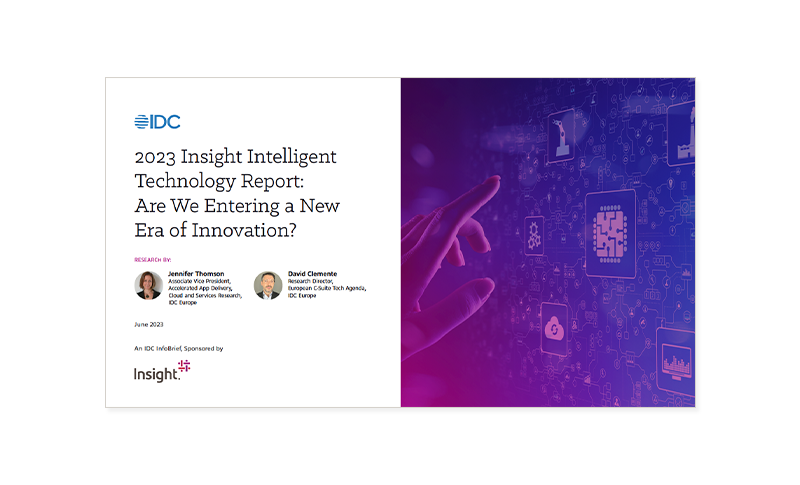 Driving the next wave of innovation
As the nature of work and economic conditions change, many organizations are evaluating their existing tools and overall IT approach. In the 2023 Insight Intelligent Technology™ Report, we uncovered that businesses are adopting new strategies to stay competitive.
Business leaders are reporting:
82%
agree that companies must invest in digital transformation or be left behind.
6%
of CEOs are satisfied with their innovation performance.
69%
have increased digital business initiatives to meet new customer preferences.
45%
define success as an increase in efficiency.
L

et's do big things together.

We'll align your business with the right technology and solutions to modernize, compete and grow. Together, let's accelerate tomorrow.